Florida Registered Paralegal
(561) 600-9072
mem@devaronalaw.com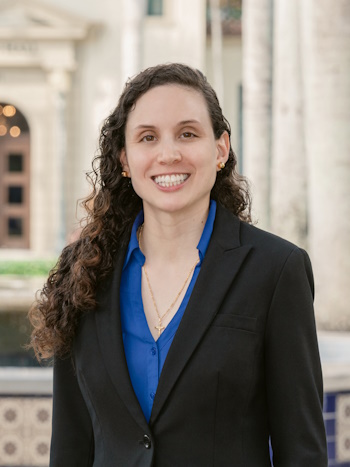 Marcela Meckler was born and raised in Boca Raton, Florida. She attended Florida State University and graduated in 2014 with a Bachelor of Science degree in Criminology and a minor in Hospitality. While in Tallahassee, she interned with the 2 nd Judicial Circuit Public Defender's Office as an investigative intern, in the misdemeanor division.
Upon graduating, Marcela relocated back to South Florida and transitioned to working in the private sector. She has gained valuable knowledge as a paralegal and has over six years of experience in various areas of law. She is the "right hand" to the attorneys at De Varona Law.
In April 2018, Marcela became a Florida Registered Paralegal. Similar to Attorney De Varona, Marcela is bilingual and speaks Spanish. In addition to working as a full time paralegal, Marcela enjoys teaching
group exercise fitness classes and is also a personal trainer. She enjoys the South Florida activities with her dog Dino, an Alaskan Klee Kai.